Staro golf igralište "Brijuni"
Red plovidbe brodova za Brijune  
Cijena brodske karte    30,00 Kn.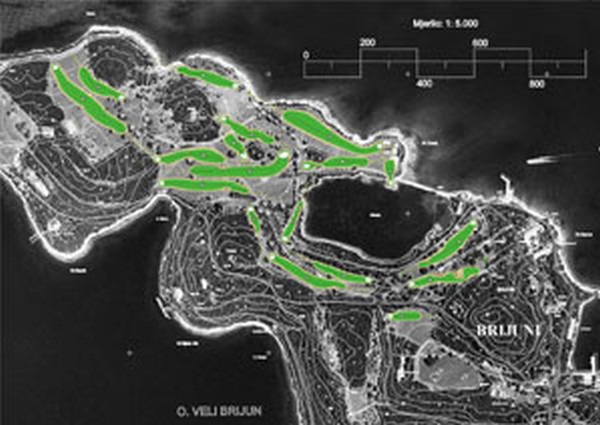 Slike igrališta, klupske kuće te svih rupa možete pronaći ovdje.
Nova score kartica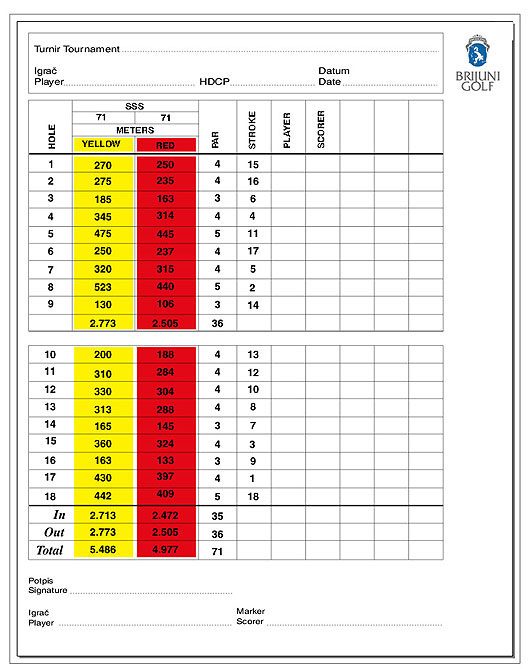 LOCAL RULES
The ball can be moved in fareways & roads.
Free playing from tee if it can not be done from the ground.
White sticks – ball out of bounds.
Red sticks – lateral water hazard.
Yellow sticks – water hazard on fareway.
Blue sticks or white powder – ground under repair. Free drop.
Hole No.7,8,10 – after two lost balls in water, game can be continued from opposite side. Penalties by the rules.
All demages on the ground, tees & greens must be repaired.